INGREDIENTS
3 Sliced sandwich bread
2 oz thinly sliced turkey
3 pieces cooked bacon
2-3 slices ripe tomato
¼ - ½ sliced avocado
Lettuce
Salt and black pepper, to taste

Mayo Dressing

½ cup mayonnaise
3 Tablespoons 'BULL-DOG' VEGETABLE & FRUIT SAUCE (TONKATSU SAUCE)
1 ½ Tablespoons sweet pickle relish
STEPS
Lightly toast the bread.
Place each slice of toasted bread in a row. Spread 1 Tablespoon of mayo dressing on each slice.
On the 1st slice add the turkey and bacon, add the 2nd slice on top of the bacon & turkey.
Add the Avocado and tomato season with salt and pepper and add the lettuce and then place the last slice of bread sauce side down on top of the lettuce.
Slice the sandwich into triangles and put a tooth pick into each slice.
Serve with chips and the remaining sauce on the side.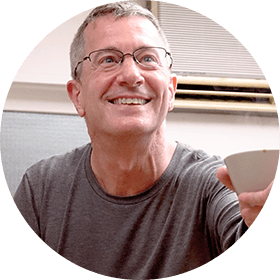 Robert Marsh,
I am a classically trained professional chef from California.
I've worked as an Executive Chef for 20 years in restaurant in both California and Hawaii.
For over 10 years I've been working with Niki, Nikis kitchen and her students
Teaching them both the techniques and recipes I have learned through the years being a chef. Using the ingredients readily in Japan I have come up with recipes that are both delicious and healthy.
So I hope you'll enjoy theses recipes as much as I have in introducing them to you.
Instagram
Return to recipe list