OUR PHILOSOPHY
HISTORY OF WORCESTER SAUCE
Origin of Worcester Sauce
It is said that Worcester sauce was first created by a housewife who lived in the city of Worcester in Worcestershire County, which is in central England, about 180 km northwest of London.
She put vegetables, fruits, spices and salt together in a crock, and sometime later, it became a sauce with an appetizing aroma.
The sauce gained popularity for its delicious taste, and Lea & Perrins, Inc. commercialized it as Worcestershire sauce.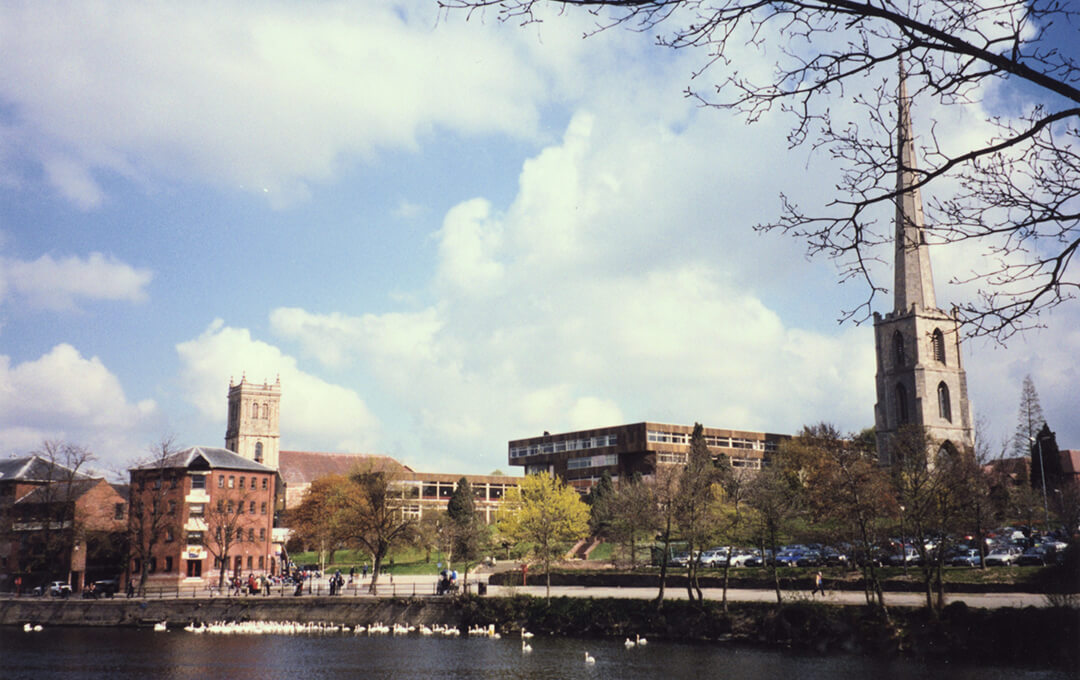 HEALTHY DIETARY HABITS START WITH SAUCE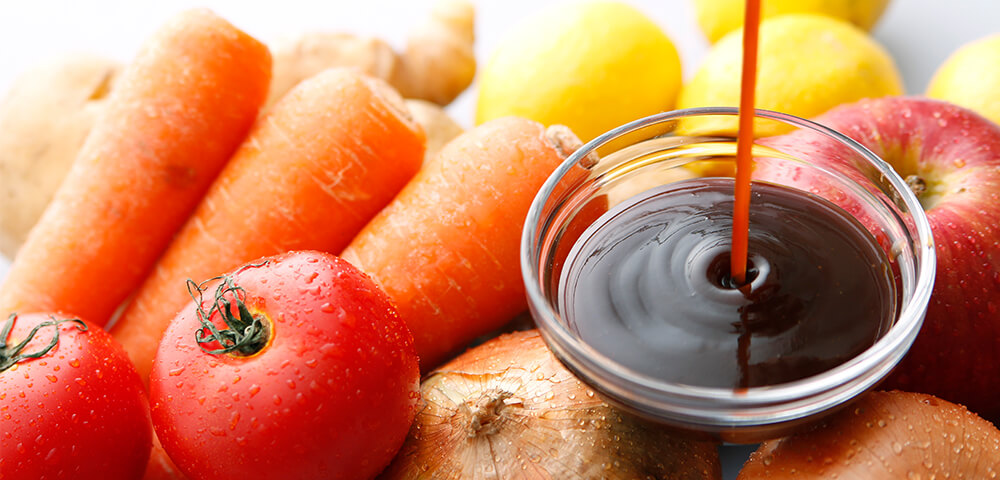 Sauces made with plenty of vegetables and fruits
Our sauces derive their natural sweetness and sourness from the natural flavors of the vegetables and fruits.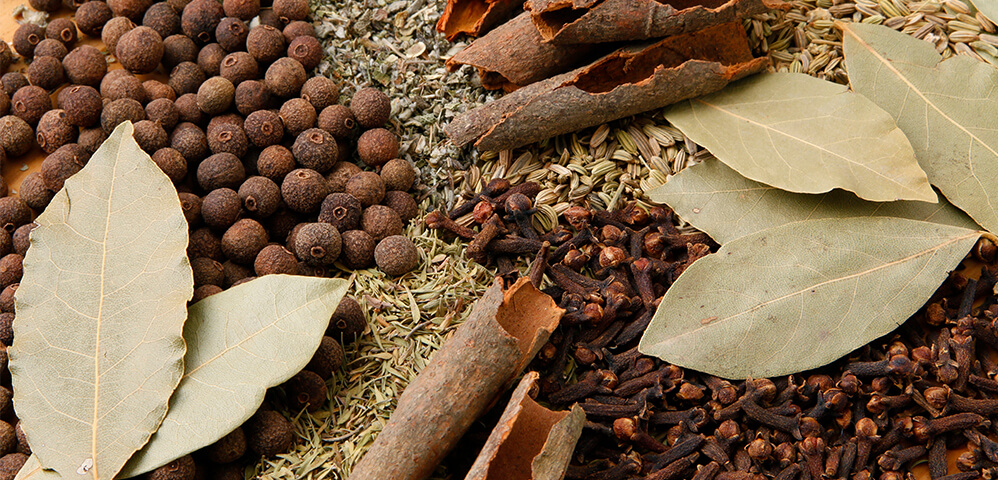 More than seven different spices
Our sauces feature a blend of more than seven spices, from familiar spices such as chili peppers and ginger, to others including cinnamon and laurel.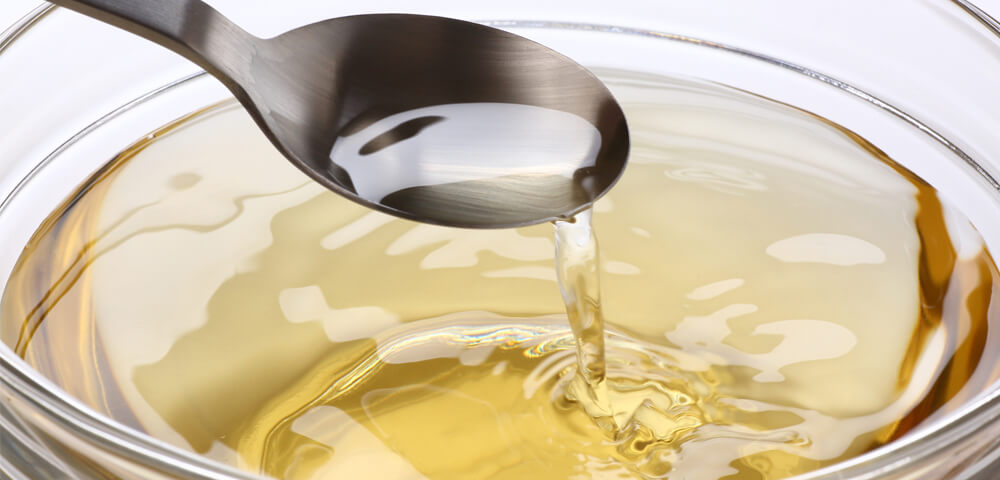 Up to 30% vinegar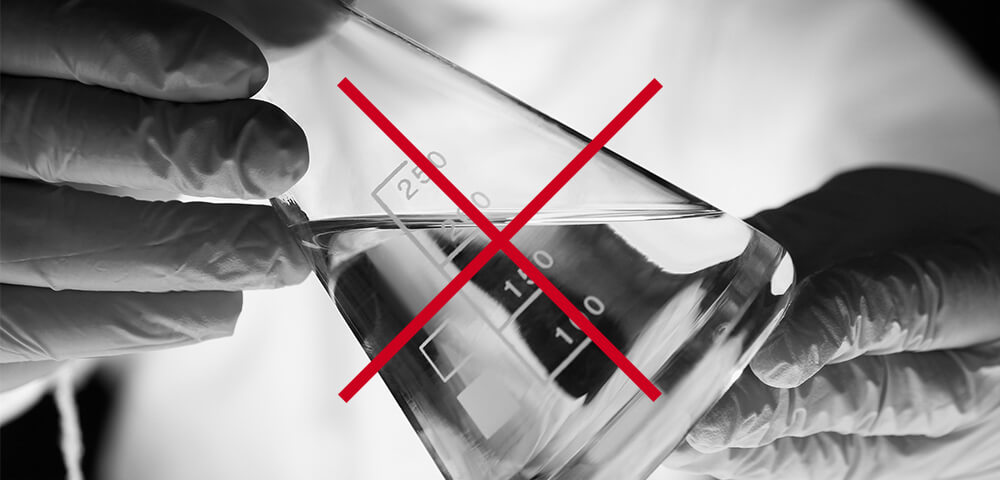 Leading products do not contain food additives
SPREADING HAPPY DINING THROUGHOUT THE WORLD
Worcester sauce originated in Worcestershire County, England. The sauce was brought to Japan, and various changes were made to adapt it to Japanese tastes. The result is a Worcester sauce that is very much a Japanese seasoning, despite its foreign origin. Our Worcester sauce is the starting point for our Tonkatsu sauce, Chuno (Medium-Thick Dark) sauce, Okonomi sauce, and other sauces that complete an array of dishes that have evolved from the spread of food culture. "Washoku: Traditional Japanese Cuisine" was registered as a UNESCO intangible cultural heritage and is now widely disseminated throughout the world. The prominent characteristics of Japanese cuisine are a respect for the distinct tastes of a diverse array of fresh ingredients, and a nutritional balance that underpins healthy dietary habits. These characteristics are the roots of our corporate concept—our aim to be a company that supports happy dining and health through the power and delicious flavors of nature. We intend to continue spreading the appeal and delicious flavors of our sauces throughout the world.