STEPS
Bring a pot of salted water to boil and cook the Macaroni as instructed on the box.
In a saucepan over medium heat, melt butter and stir in flour. Using a whisk, stir until smooth.
Pour milk into the mixture while stirring to keep it smooth. Lower the heat to medium-low heat when it comes to boil, and continue to whisk for 3 minutes.
Add all the cheddar cheese and bulldog sauce into the pot, and stir with a spatula until cheese is melted.
Add the cooked macaroni and serve warm.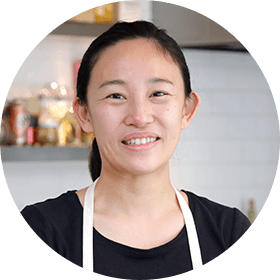 Sachi
Born in Tokyo and raised in the US, Sachi appreciates culinary contrast and balance between the two cultures. Currently ambitious to share her food journey through teaching American cooking to Tokyoites.
Instagram
Return to recipe list